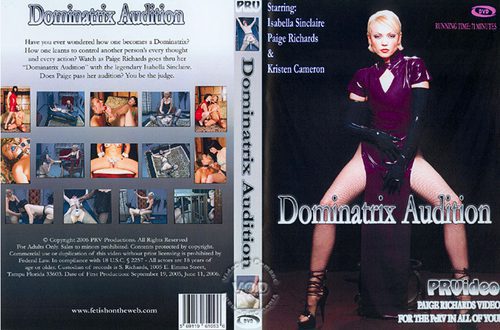 Genre: BDSM, Fetish, Bondage, Femdom – F On F
Starring: Isabella Sinclaire, Paige Richards, Kristen Cameron
Have you ever wondered how one becomes a Dominatrix? How one learns to control another person's every thought and every action? Watch as Paige Richards goes thru her "Dominatrix Audition" with the legendary Isabella Sinclaire. Does Paige pass her audition? You be the judge.
Format: avi
Video: DivX 5 720×576 25.00fps
Audio: MPEG Audio Layer 3 44100Hz stereo 192Kbps
Length: 01:10:35  Size: 893 MB