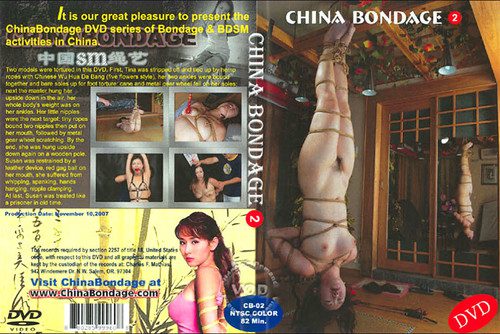 Genre: BDSM, Bondage, Hardtied, Fetish, Domination – M On F, Erotic Flagellation
Starring: Susan, Tina
Two models are subjected to the pleasures of bondage. First, Tina was stripped off and tied up by hemp ropes with Chinese Wu Hua Da Bang (five flowers style), her two ankles were bound together and bare soles up for foot play: cane and metal gear where fell on her soles; next the master hung her upside down in the air, her whole body's weight was on her ankles. Her little nipples were the next targets; tiny ropes bound two nipples then put on her mouth, followed by metal gear wheel scratching. By the end, she was hung upside down again on a wooden pole. Susan was restrained by a leather devices, red gag ball on her mouth, she suffered from whipping, spanking, hands hanging, nipple clamping. At last, Susan was treated like a prisoner in old time.
Filesize: 1.21 GB  Duration: 01:21:53
Video: AVC (avc1), 512×384, 29.970 FPS, 2049 kb/s
Audio: AAC LC, 44.1 kHz, 59.0 kb/s, 2 channels