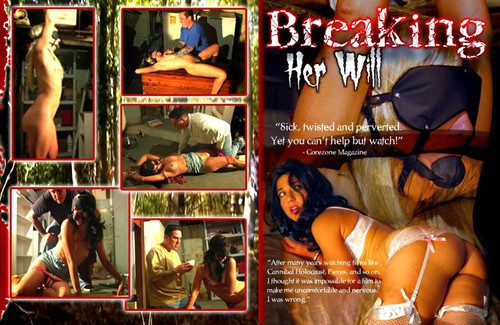 Genre: BDSM, Rape, Torture, Horror, Abuse, Bondage, Humiliation, Toys
Starring: Jackie Stevens, Brian Joseph Gleitz, Carl Williamson, Bill Zebub (Bill), Kathy Rice
This is a movie about a girl who gets kidnapped and held captive by this fat guy. Over time he brainwashes her into thinking that she has no choice but to act as his willing sex slave, as he is the only thing keeping her safe from an unspeakable fate at the hands of an unseen global syndicate.
What he does to his captive hitch hiker creates an atmosphere of utterly demented sleaze.
Filesize: 1.46 GB  Duration: 01:36:31
Video: MPEG-4 Visual (XVID), 640×480, 29.970 FPS, 2030 kb/s
Audio: MPEG Audio, MP3, 48.0 kHz, 128 kb/s, 2 channels