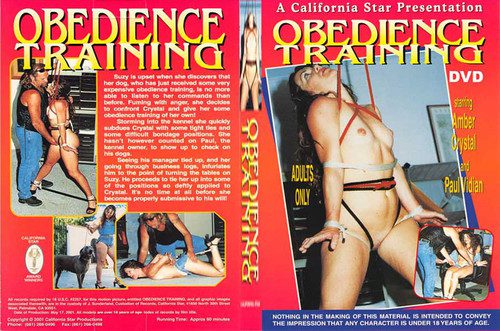 Genre: BDSM, Bondage, Hardtied, Fetish, Domination – M On F, Femdom – F On F, Amateur
Starring: Amber, Crystal White
Suzy is upset when she discovers that her dog, who has just received some very expensive obedience training, is no more able to listen to her commands than before. Fuming with anger, she decides to confront Crystal and give her some obedience training of her own! Storming into the kennel she quickly subdues Crystal with some tight ties and some difficult bondage positions. She hasn't however counted on Paul, the kennel owner, to show up to check on his dogs. Seeing his manager tied up, and her going through business logs, infuriates him to the point of turning the tables on Suzy. He positions so deftly applied to Crystal. It's no time at all before she becomes properly submissive to his will.
Filesize: 812 MB  Duration: 00:57:12
Video: AVC (avc1), 640×480, 30.000 FPS, 1884 kb/s
Audio: AAC LC, 44.1 kHz, 96.0 kb/s, 2 channels