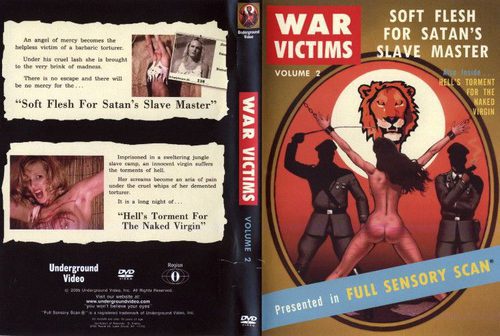 Genre: BDSM, Extreme Torture,  Fetish, Domination – M On F, Dungeon, Amateur, Exclusive Movies
An angel of mercy becomes the helpless victim of a barbaric torturer. Under his cruel lash she is brought to the very brink of madness. There is no escape and there will be no mercy.
Hell's Torment for the Naked Virgin – Imprisoned in a sweltering jungle slave camp, an innocent virgin suffers the torments of hell. Her screams become an aria of pain under the cruel whips of her demented torturer.
Filesize: 621 MB  Duration: 01:04:52
Video: Xvid 640×480 25.00fps
Audio: MPEG Audio Layer 3 48000Hz stereo 128Kbps