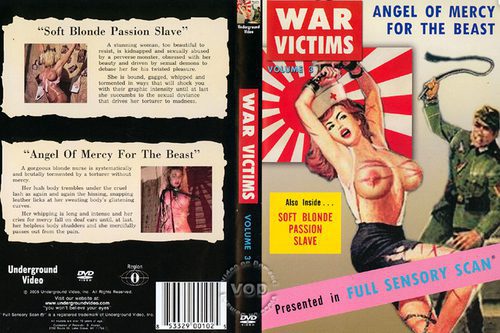 Genre: BDSM, Extreme Torture, Fetish, Domination – M On F, Dungeon, Exclusive Movies
Soft Blonde Passion Slave – A stunning woman, too beautiful to resist, is steolen away and sexually used by a perverse monster, obsessed with her beauty and driven by sexual demons to debase her for his twisted pleasure. She is bound, gagged, and whipped in ways that will shock you with their graphic intensity until at last she succumbs to the sexual deviance that drives her keeper to madness.
Angel of Mercy For The Beast – A gorgeous blonde nurse is systematically bound, beaten and whipped without mercy. Her lush body trembles under the cruel lash as again and again the hissing; snapping leather licks at her sweating body's glistening curves. Her whipping is long and intense and her screams for mercy fall on deaf ears until, at last her helpless body shudders and she mercifully passes out from enduring so much agony.
Filesize: 592 MB  Duration: 01:01:43
Video: MPEG-4 Visual (XviD), 720×480, 29.970 fps, 1199 Kbps
Audio: MPEG Audio MP3, Layer 3, 48.0 KHz, 2 channels