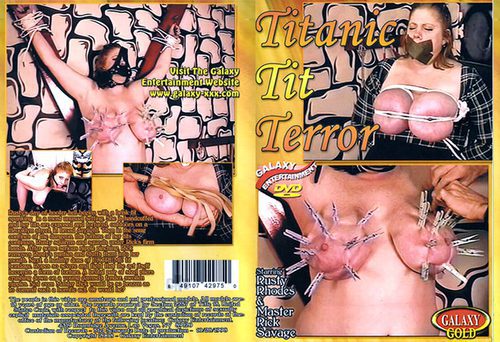 Genre: BDSM, Bondage, Fetish, Big Tits
Starring: Rusty Rhodes, Master Rick Savage
Rusty's day of hooter hell begins with a brisk tit spanking in a most unusual setting. She is handcuffed and her tits are exposed and tortured, outdoors on a Brooklyn street, in broad daylight. Then in the snug confines of the dungeon, the torture of her tits continues. Rusty squirms and squeals under Rick's firm hands. After some serious nipple pinching, Rick removes Rusty's panties and stuffs them into her mouth. Next, a healthy dose of extreme tit bondage. Ropes so severe and tight that the act itself becomes a form of torture. A brutal pair of steel pliers crushing down on a young damsel's tender, swollen nipples. Not even Master Rick would be so brazen as to commit such a horrific act. Or would he?
Format: avi
Video: DivX 5 480×320 15.00fps
Audio: MPEG Audio Layer 3 44100Hz stereo 160Kbps
Length: 00:57:19  Size: 436 MB