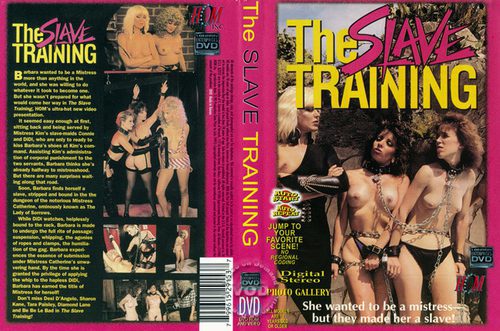 Genre: BDSM, Fetish, Bondage, Domination, Femdom – F on F
Starring: Sharon Kane, Desi D'Angelo, Bebe LeBadd, Tara Paisley, Diamond Lane
Barbara wanted to be a Mistress more than anything in the world, and she was willing to do whatever it took to become one. But she wasn't prepared for what would come her way in The Slave Training, HOM's ultra-hot video presentation.
It seemed easy enough at first, sitting back and being served by Mistress Kim's slave-maids Connie and DiDi, who are only too ready to kiss Barbara's shoes at Kim's command. Assisting Kim's administration of corporal punishment to the two servants, Barbara thinks she's already halfway to mistresshood. But there are many surprises waiting along that road.
Format: avi
Video: MP4S 720×576 25.00fps
Audio: MPEG Audio Layer 3 48000Hz stereo 128Kbps
Length: 00:51:16  Size: 868 MB