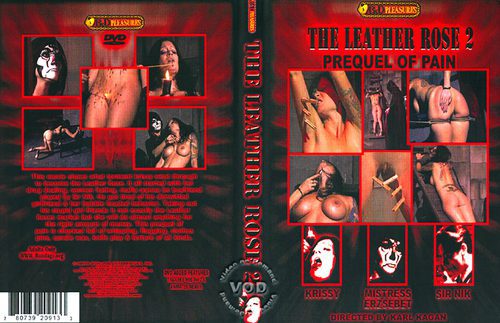 Genre: BDSM, Bondage, Fetish, Femdom – F On F, Dungeon, Tattooed / Pierced
Starring: Mistress Erzsebet, Krissy Kage, Sir Nik
This movie shows what torment Krissy went through to become the Leather Rose. It all started with her drug dealing, women hating, mafia wanna-be boyfriend played by Sir Nik. He got tired of his dimwitted girlfriend & her bubble headed behavior. Taking out his stupid girl friends is not exactly the Leather Rose's market, but she will do almost anything for the right amount of money. This prequel of pain is chocked full of whipping, flogging, clothes pins, candle wax, and tease of all kinds.
Filesize: 272 MB  Duration: 01:22:14
Audio: Windows Media Audio 16000Hz stereo 16Kbps
Video: Windows Media Video 9 320×240 29.97fps 450Kbps