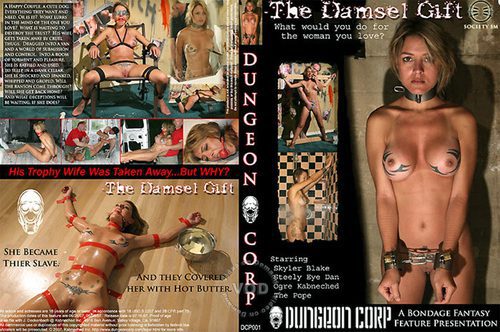 Genre: BDSM, Bondage, Fetish, Domination – M On F, Orgasm Control
Starring: Skyler Blake, The Pope, Ogre Kabneched, Steely Eye Dan
A happy couple. A cute dog. They have everything they want and need. Or, do they? What lurks in the mind of the one you love? Do you really know them anymore? What is waiting to destroy the trust? His wife gets taken away into a world of submission and control. Kept in a room of perverted pleasures. She is stripped and bathed, shocked and spanked, whipped and groped. Will she get back home to her husband and what deceptions will be waiting for her if she does?
Filesize: 668 MB  Duration: 01:35:44
Video: WMV2, 480×360, 29.970 FPS, 737 kb/s
Audio: WMA, 44.1 kHz, 2 channels