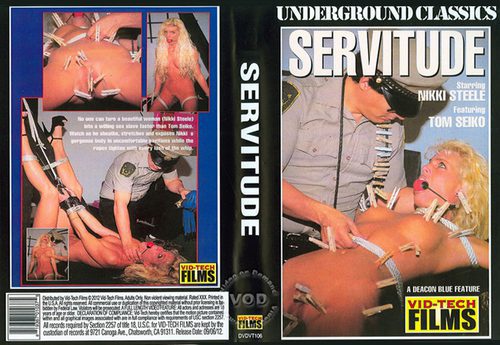 Genre: BDSM, Fetish, Bondage, Domination – M On F, Dungeon, Erotic Flagellation, Amateur
Starring: Nikki Steele, Tom Seiko
Maybe it's the uniform, or maybe it's the domineering personality. Maybe it's the ropes, or maybe it's the mood, but undoubtedly speaking, no one can turn such a stunning woman (Nikki Steele) into a willing sex slave faster than Tom Seiko. Watch as he sheaths, stretches and exposes Nikki's gorgeous body in uncomfortable positions while the ropes tighten with every lash of the whip.
Format: wmv
Video: Windows Media Video 8 640×480 777Kbps
Audio: Windows Media Audio 44100Hz stereo 128Kbps
Length: 00:53:57  Size: 839 MB