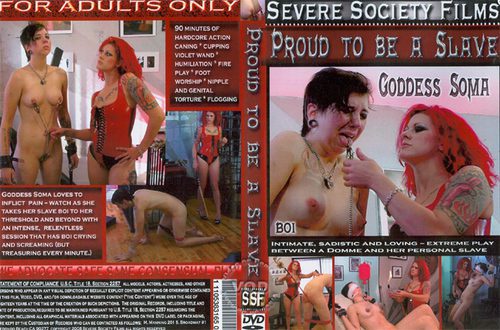 Genre: BDSM, Fetish, Femdom – F On F, Dungeon, Spanking (See Spanking), Lesbian, Amateur
Starring: Slave Boi, Goddess Soma
Mistress Soma loves to inflict pain. She loves to tie up her slaves and watch them squirm and cry as the whips and spanks them. The sounds her slaves make through their gags as she zaps them with electricity really get her off.
Nothing is quite like their reaction as she plays with fire less than an inch above their clamped nipples. Watch as she takes her slave Boi to her threshold and beyond with an intense, relentless session that has Boi crying and screaming (but treasuring every minute).
Format: avi
Video: Xvid 640×480 23.98fps
Audio: MPEG Audio Layer 3 44100Hz stereo 96Kbps
Length: 01:24:17  Size: 788 MB