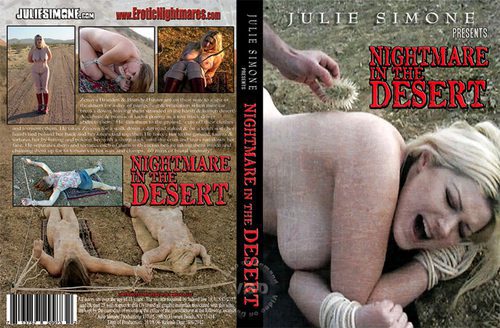 Genre: BDSM, Fetish, Bondage, Hardtied, Domination – M On F, Outdoors
Stars: Zenova Braeden, Brandy Hunter, Eric Allen Malone
Zenova and Brandy are on their way to a desert spa when their car breaks down in the middle of a dark and foreboding desert environment. A psycho tow truck driver stops to help them, but he has alterior motives. He ties them to the ground in the desert, cuts off their clothes, spanks them, gags them, and even pours hot wax all over their breasts!
Format: wmv
Video: WVC1 640×480 29.97fps 2048Kbps
Audio: Windows Media Audio 44100Hz stereo 64Kbps
Length: 01:05:18  Size: 974 MB