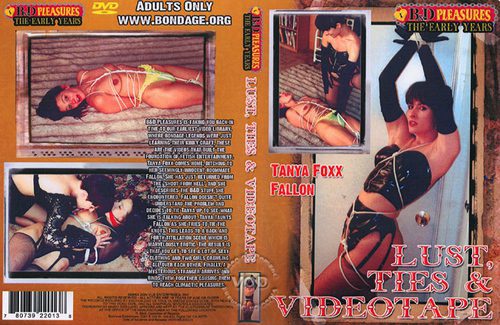 Genre: BDSM, Fetish, Bondage, Femdom – F On F, Lesbian
Starring: Fallon, Tanya Foxx
Tanya Foxx comes home, bitching to her seemingly innocent roommate Fallon. She has just returned from the "shoot from hell" and she describes the B&D stuff she encountered. Fallon doesn't quite understand the problem and decides to tie Tanya up to see what she's talking about. Tanya taunts Fallon as she tries to tie the knots, and this leads to a back and forth titillation scene which is marvelously erotic. The result is two sexy girls crawling all over each other until finally a stranger arrives and binds them together causing them both to reach climactic pleasures.
Format: wmv
Video: Windows Media Video 8 640×480 778Kbps
Audio: Windows Media Audio 44100Hz stereo 96Kbps
Length: 01:04:52  Size: 1009 MB