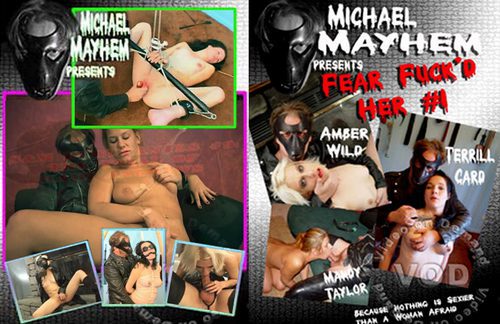 Genre: BDSM, Fetish, Bondage, Domination – M On F, Punishment, Humiliation
Starring: Terrill Card, Mandy Taylor, Amber Wild
The Marquis Brothers will satisfy every unusual desire you can dream of! Nothing is sexier than a woman into kink. If your cravings are domination, tit tease, BDSM, spanking, or compelled orgasms, this is the movie for you! If you like a mixture of domination and control then you don't want to miss this one! These whores let fear fuck them!
Filesize: 1052 MB  Duration: 01:57:32
Audio: Windows Media Audio 48000Hz stereo 64Kbps
Video: Windows Media Video 9 640×480 29.97fps 1177Kbps