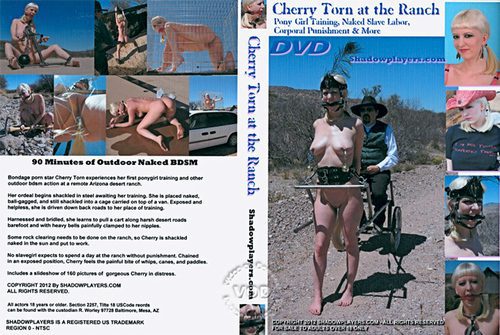 Genre: BDSM, Fetish, Bondage, Domination – M on F, Pony Play, Outdoors, Amateur
Starring: Cherry Torn
Cherry Torn is no stranger to bondage, but she's never had any ponygirl training until now. On a remove Arizona desert ranch this lovely blonde bondage babe is subjected to all types of outdoor BDSM action! First, she is shackled and gagged while she awaits her training. She is then placed naked, ball-gagged, and still shackled into a cage on top of a van. Exposed and helpless, she is driven down back roads to her place of training.
Cherry is harnessed and bridled, and she learns to pull a cart along harsh desert roads barefoot and with heavy bells clamped to her nipples. Next, Cherry is shackled naked and put to work in the sun moving heavy rocks. And finally, this sorry slavegirl is chained in an exposed position and is whipped with a variety of punishing instruments, including whips, canes, and paddles.
Format: wmv
Video: Windows Media Video 8 640×480 775Kbps
Audio: Windows Media Audio 44100Hz stereo 224Kbps
Length: 01:35:21  Size: 1598 MB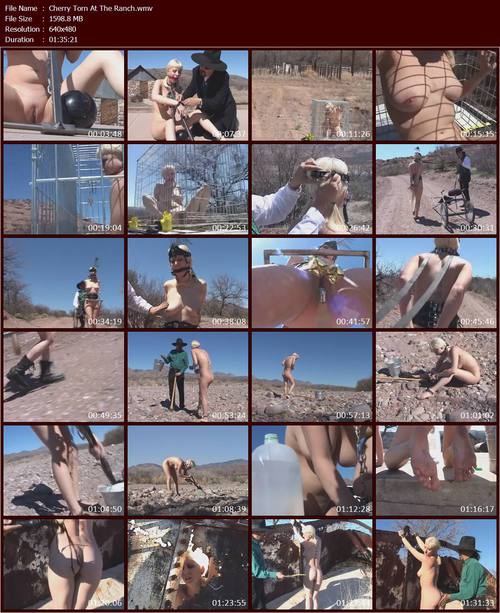 Download file – part1
Download file – part2
Download file – part3