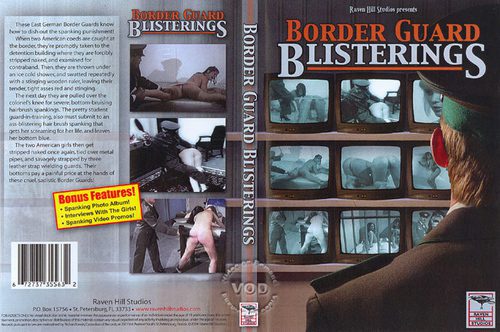 Genre: BDSM, Fetish, Domination – M on F, Femdom, Spanking
These East German Border Guards know how to dish out the spanking punishment!
When two American coeds are caught at the border, they're promptly taken to the detention building where they are forcibly stripped naked and examined for contraband. Then, they are thrown under an ice cold shower and swatted repeatedly with a sting wooden ruler, leaving their tender, tight asses red and stinging.
The next day they are pulled over the colonel's knee for severe, bottom-bruising hairbrush spankings. The pretty student guard-in-training also must submit to an ass-blistering hairbrush spanking that gets her screaming for her life and leaves her bottom blue.
The two American girls then get stripped naked once again, tied over metal pipes and savagely strapped by three leather strap-wielding guards. Their bottoms pay a painful price at the hands of these cruel, sadistic Border Guards!
Format: avi
Video: Xvid 480×360 29.97fps
Audio: MPEG Audio Layer 3 44100Hz stereo 256Kbps
Duration: 00:45:14  Size: 457 MB