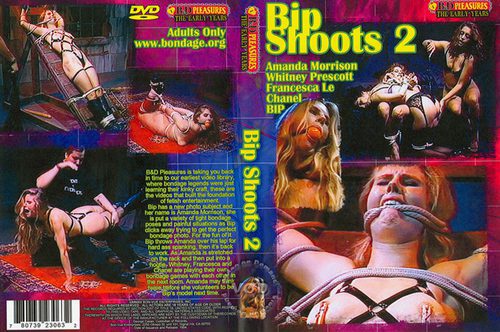 Genre: BDSM, Fetish, Bondage, Hardtied, Domination – M On F
Starring: Chanel, Amanda Morrison, Whitney Prescott, Francesca Le, BIP
Bip is looking to take the perfect bondage photo. And he's brought Whitney, Francesca and Chanel along for the fun! Bip has a new photo subject and her name is Amanda Morrison. She is put in a variety of tight bondage poses and situations as Bip clicks away, trying to get the perfect bondage photo. For the fun of it, Bip throws Amanda over his lap for some hard ass spanking, then it's back to work. As Amanda is stretched on the rack and then put into a hogtie, Whitney, Francesca, and Chanel are playing their own bondage games with each other in the next room. Amanda may think twice before she volunteers to be Bip's model next time!
Format: wmv
Video: WVC1 640×480 29.97fps 2048Kbps
Audio: Windows Media Audio 44100Hz stereo 64Kbps
Length: 00:57:08  Size: 866 MB