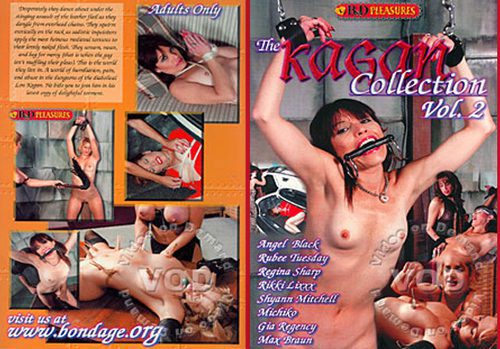 Genre: BDSM, Fetish, Bondage, Domination
Starring: Angel Black, Gia Regency, Rubee Tuesday, Regina Sharp, Michiko, Rikki Lixxx, Shyann Mitchell, Max Braun
Desperately they dance about under the stinging assault of the leather flail as they dangle from overhead chains. They squirm erotically on the rack as sadistic inquisitors apply the most heinous medieval things to their lovely naked flesh. They scream, moan, and beg for mercy (that is when the gag isn't muffling their pleas). This is the world they live in. A world of humiliation, and spanking in the dungeons of the diabolical Lou Kagan. He bids you to join him in his latest orgy of delightful.
Format: wmv
Video: Windows Media Video 9 720×480 29.97fps 1177Kbps
Audio: Windows Media Audio 48000Hz stereo 64Kbps
Length: 00:58:00  Size: 491 MB