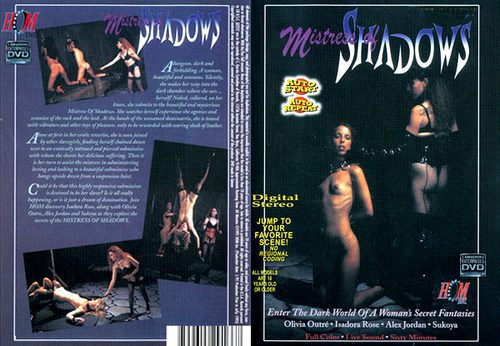 Genre: BDSM, Fetish, Bondage, Femdom – F On F, Dungeon, Spanking, Lesbian
Starring: Olivia Outre, Isadora Rose, Sukoya, Alex Jordan
A dungeon, dark and forbidding. A woman, beautiful and sensuous. Silently, she makes her way into the dark chamber where she sees… herself! Naked, collared, on her knees, she submits to the beautiful and mysterious Mistress Of Shadows. She watches herself experience the agonies and ecstasies of the rack and the lash. At the hands of the unnamed dominatrix, she is teased with vibrators and other toys of pleasure, only to be rewarded with searing slash of leather.
Filesize: 380 MB  Duration: 00:58:56
Video: VC-1 (WMV3), 640×480, 29.970 fps, 768 Kbps
Audio: WMA, 48.0 KHz, 2 channels