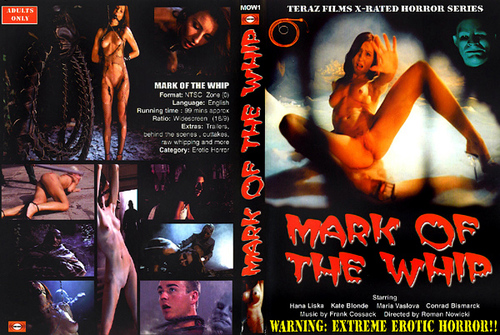 Genre: Extreme Erotic Horror, Exploitation
Starring: Hana Liska, Kate Blonde, Maria Vaslova
The huge bullwhip strikes at her naked, sweat soaked body, wrapping itself around her stomach like a venomous snake. The stinging pain shoots through her. She can hardly catch her breath before she feels the next strike. Carla watches herself in the carefully placed mirror. She sees the telltale red marks across her beautiful outstretched body. She is slowly being broken. She feels aroused, ashamed and totally humiliated but she can't stop looking at herself in the mirror.
Format: avi
Video: Xvid 704×400 29.97fps
Audio: Dolby AC3 48000Hz stereo 192Kbps
Duration: 01:55:57  Size: 1403 MB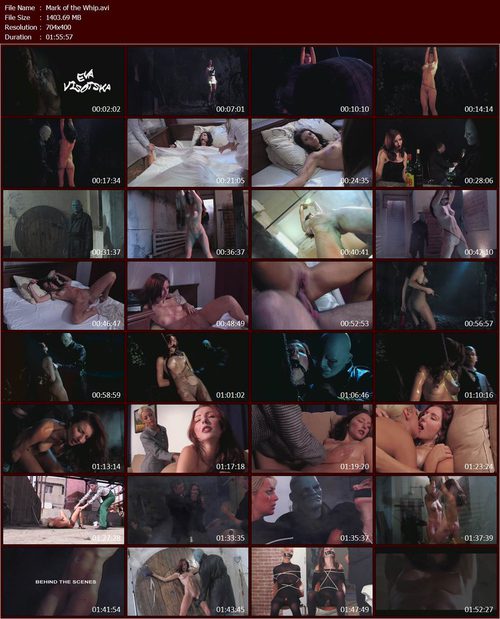 Download file – part1
Download file – part2
Download file – part3