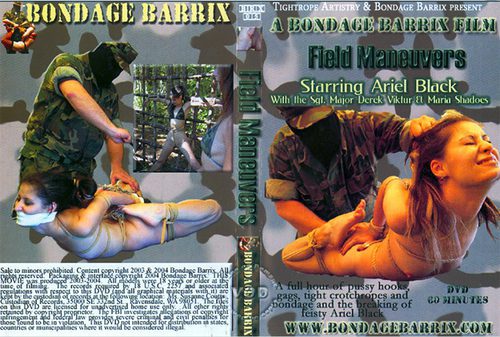 Genre: BDSM, Fetish, Military, Spanking, Male Domination, Park/Woods
Starring: Maria Shadoes, Ariel Black, Sgt. Major Derek Viktur
A full hour of pussy hooks, gags, tight crotchropes and bondage and the breaking of feisty Ariel Black. The Sarge is in charge here, and rules his camp with a firm hand, barking out orders that must be obeyed, or else! Either in base camp, or outside on the ropes course, these cadets are fit to be tied. Tied up!
Format: avi
Video: DivX 3 704×480 29.97fps
Audio: MPEG Audio Layer 3 22050Hz stereo 48Kbps
Length: 01:01:56  Size: 484 MB