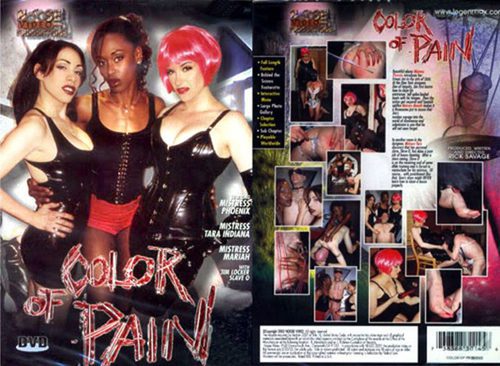 Genre: BDSM, Female Dominition, Fetish
Starring: Mistress Mariah, Mistress Phoenix, Mistress Tara, Indiana, Indiana
Beautiful ebony Mistress Phoenix introduces her friend Jim to the arts of S&M. At the New York dungeon Den of Iniquity, Jim first learns how to clean his mistress's tall spike-heeled boots with his tongue. Then, the action gets corporal and Spanish spitfire Mistress Mariah makes it a threesome just to ensure that Jim's maiden voyage into the world of dominance and submission is one that he will not soon forget.
In another room in the dungeon, Mistress Tara discovers that her personal slave, Slave O has done a poor job of house cleaning. After a stern caning, Slave O is on the receiving end of some dildo training and is forced to masturbate for his mistress. Of course, with punishment like that, Tara's slave might NEVER learn how to clean house properly!
Format: wmv
Video: Windows Media Video 9 320×240 30.00fps 768Kbps
Audio: Windows Media Audio 44100Hz stereo 128Kbps
Length: 01:02:50  Size: 403 MB