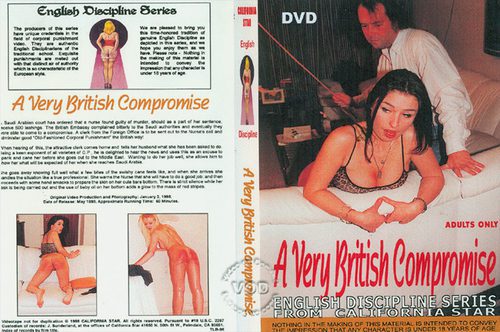 Genre: BDSM, Fetish, Spanking (See Spanking)
A Saudi Arabian court has ordered that a nurse found guilty of murder, should be part of her punishment, 500 lashings. The British Embassy complained bitterly to the Saudi authorities and eventually they were able to come to a compromise. A clerk from the Foreign offices is to be sent out to the Nurse's cell and administer good "Old Fashioned Corporal Punishment" the British way!
When hearing of this, the attractive clerk comes home and tells her husband what she has been asked to do. Being a keen expert of all varsities of C.P, he is delighted to hear the news and uses this as an excuse to spank and cane her before she goes to the Middle East. Wanting her to do a good job, she allows him to show her what will be expected of her when she reaches Saudi Arabia/
She goes away knowing full well what a few bites of the swishy cane feel like, and when she arrives she handles the situation like a true professional. She warns the Nurse that she will have to do a good job; and then precedes their some hands smacks to prepare the skin on her cute bare bottom. There is strict silence while her task is being carries out and the use of baby oil on her bottom adds a glow to the mass of red stripes.
Format: wmv
Video: Windows Media Video 9 720×540 25.00fps 2000Kbps
Audio: Windows Media Audio 44100Hz stereo 128Kbps
Length: 00:51:22  Size: 787 MB