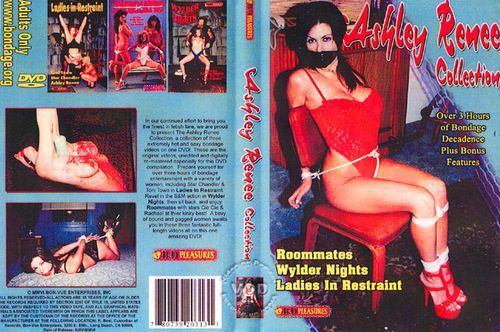 Genre: BDSM, Fetish, Bondage, Hardtied, Femdom – F On F
Starring: Ashley Renee, Cie Cie, Rachael
These ladies all have two very special things in common… they share a wonderful apartment, and they all also share a lustful desire for bondage. Watch as they writhe as they are bound tightly in ropes and ball gags while experiencing the extreme erotic thrill of being helpless. Curiosity gets the best of their Blond haired visitor and she roots through their special treasure chest of naughty novelties and discovers some of their bondage equipment. She becomes excited and decided to bind herself only to be discovered by the two ladies of the house. Many other hot surprises await you in this splendid video! If this video has stimulated your senses, please visit the other two titles from the Ashley Renee Collection: "Ladies in restraint" and "Wylder Nights", both of which are sure to please!
Format: wmv
Video: Windows Media Video 9 480×360 29.97fps 1250Kbps
Audio: Windows Media Audio 48000Hz stereo 64Kbps
Length: 00:57:33  Size: 541 MB